The other day I made a trip to a place I've wanted to go to for a long time, ever since I first printed on a silky smooth piece of washi (Japanese paper) made in Echizen, a small rural town in Fukui Prefecture, Japan.
Echizen is famous for washi production, and the town is home to some famous paper makers including a few who have been designated as living national treasures by the government like Ichibei Iwano and his father.
The drive from Kyoto to Echizen took about two and half hours. My girlfriend and I took the road going along the west coast of Lake Biwa up to the northern coast of Japan. We drove through fishing villages and saw cargo ships. Then we worked our way northeast along the coast on roads that skirt the mountains dropping straight down into the sea.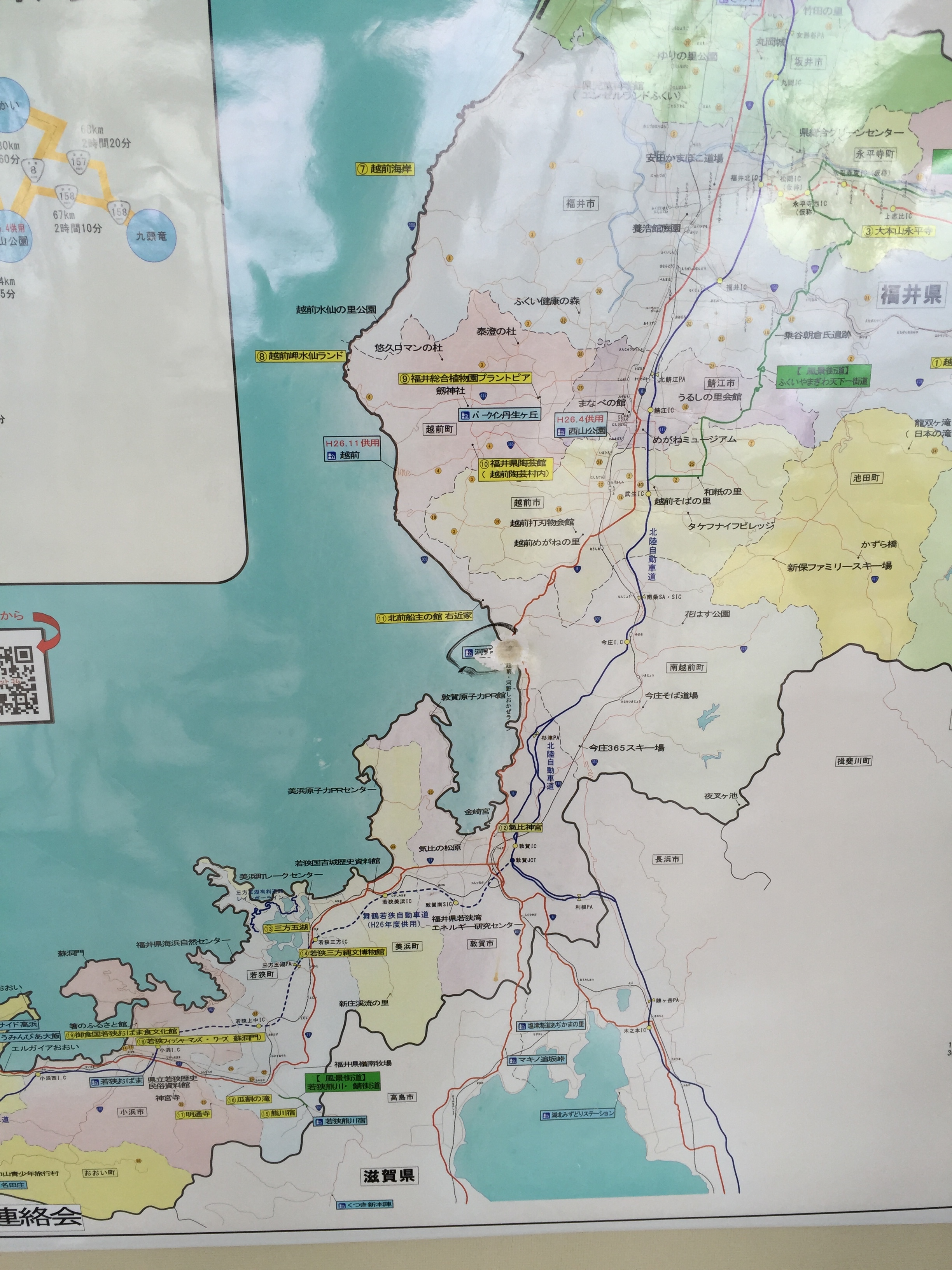 The town of Echizen itself is pretty much dead unfortunately. We drove through the empty streets in the downtown area where almost all the shops were closed. The Washi Village was only slightly more lively, with one group of old ladies taking a tour. We watched a demonstration of handmade washing being made and then chatted with the old man who made a few quick dirty jokes while sharing with us a little of the history and different types of washi.
We checked out the washi museum which contained large sheets of about every type of washi that exists hanging from the ceiling. Another room had old paintings and prints done on washi and some antique tools donated by paper maker's families. We were the only people there. After that we took a walk through the neighborhood where paper makers have lived for many generations, and went to the local shrine to pray to the god of washi. In Japan there's a god for pretty much anything, but if you think about people 200 years ago, making washi was how they survived. It was the livelihood of their whole town, so building a shrine to say thanks seems natural.
Before we left we did the washi making experience, which wasn't very authentic because they use a vacuum thing that sucks all the water out of the paper so it dries in 5 minutes, but it was interesting and more difficult than I thought it would be. Then I bought a few sheets of washi from the store and we drove back to Kyoto mostly in the dark.